Elena Volkovskaya, Chief Strategic Marketing Officer at IT company CROC and the head of CROC MarTech Lab business unit.
For a long time, data analysis has been widely adopted in the enterprise market to solve a variety of marketing and sales tasks. Nowadays, this common e-commerce tool is penetrating new areas, such as culture and art. Many park, museum, gallery, concert venue, and theater managers leverage data analysis to make data-driven decisions. This approach is called data-driven management. The most forward-looking companies use it to win and retain customers, and now cultural institutions adopt it to increase ticket sales and raise interest in their events. Thorough data analysis allows them to create services and products that will surely be demanded by the audiences, and build long-term customer relationship.
Although art and technology have often been opposed to each other, we now understand that only technology can help creative and public venues develop sustainably, especially when the Internet is the only way left to get in touch with the accustomed world. Now let us discuss the tasks museums are solving today to look into tomorrow.
Increase website conversion and number of visits with data analysis
Analytics allows you to identify the most effective traffic acquisition channels using counters. This knowledge helps you reallocate your budget in favor of more effective ad campaigns. Analytics also helps you understand why, for example, users leave your site, analyze other behavioral patterns and, eventually, not only make company information resources more user-friendly, but attract the desired audience.
Today, world's leading museums most often use Google Analytics to solve these tasks. For example, the New York Museum of Modern Art (MoMA) used their online audience analytics data to redesign their website back in 2015. And the Van Gogh Museum in Amsterdam, thanks to this tool, doubled their website traffic.
Attract new museum visitors and expand the existing loyal audience
Virtual tours are an excellent way to digitally preserve cultural values, introduce youth to art, and demonstrate cultural objects across borders and time zones.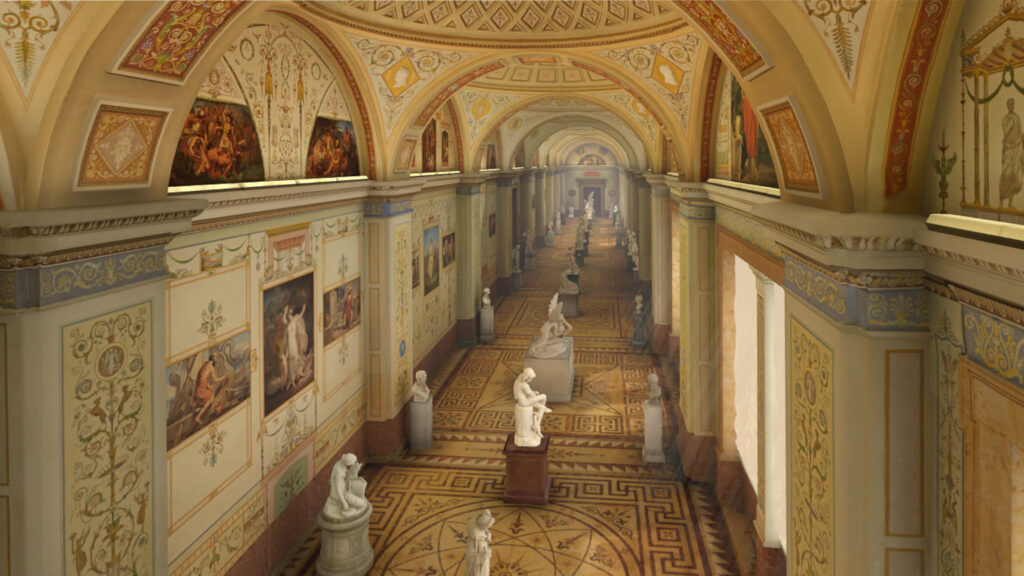 CASE STUDY. Together with CROC, our partner, we have already created several virtual tours of the Hermitage halls for this specific purpose. Until recently, virtual guides were an exception rather than a must-have. During the pandemic, virtual tours, lectures and online events have become the only format available to museums and galleries to communicate with their audiences. Thus, the number of our virtual branch visitors has tripled during the month of quarantine. Virtual tours of the museum's permanent exhibition have become four times more popular, while interest in online exhibitions has grown eightfold.
In addition to the fact that this format helped museums to keep contact with their audience, acquire data on their art preferences and demanded services, new visitors appeared whose virtual visit to the museum became their first such experience. Data analysis shows that this is quite different segment requiring the expansion of both communication channels and interaction scenarios. The British Museum, the MoMa, and other leading cultural institutions are shaping their strategies around digital data.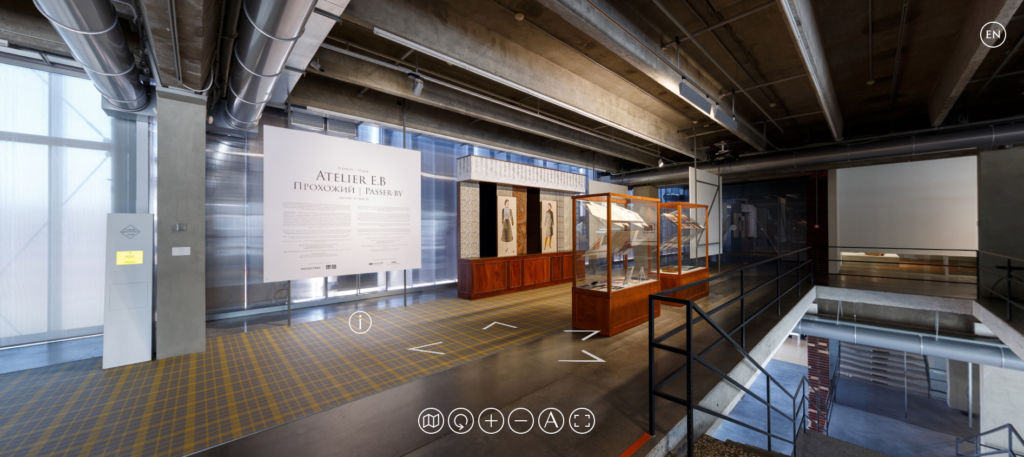 CASE STUDY. At the very beginning of the self-isolation regime, CROC MarTech Lab digitized the Atelier E.B: Passer-by exhibition at the Garage Museum of Contemporary Art. Since April 16, the digitized exhibition has been "visited" by more than 8,500 people, and the number is increasing daily. The exhibition digital model contains analytic tools acquiring information when visitors interact with objects of a virtual 360° panorama, as well as de-identified user data. This allows for the calculation of the number of unique expo visitors and identification of exhibits of particular interest, communication channels preferred by the audience, as well as visitor categories that interact most with the panorama. The museum staff – with our assistance at the first stage – will be able to analyze these metrics in real time, improve interaction scenarios by identifying the most popular items, and offer personalized services to visitors.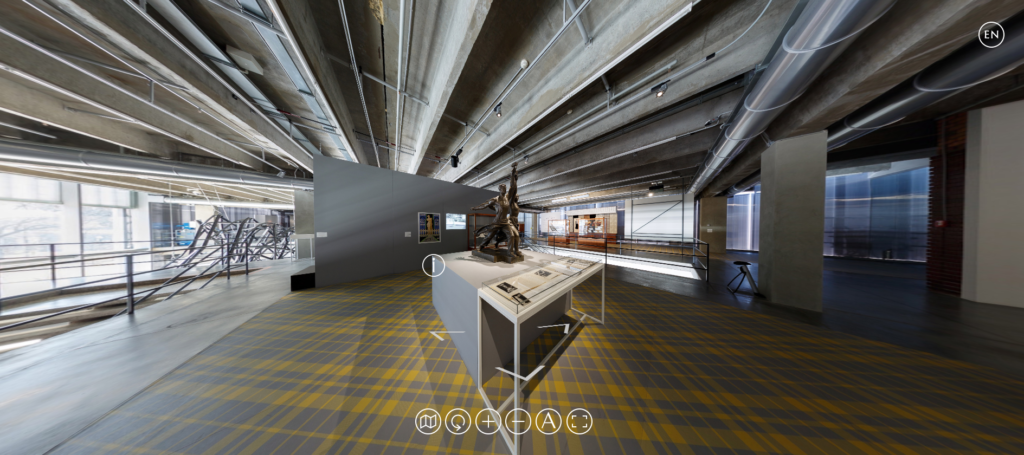 Create new services and support forecasting and effectiveness of initiatives
End-to-end data analysis helps see the interaction sequence of each individual user from the first touch to a ticket or artwork purchase. Here, we are talking about both online and offline visitors of museums, concerts, parks, etc. De-identified visitor data can be collected using various tools, for example, Wi-Fi networks or mobile app integration with social networks. This allows you to learn more about visitors, for example, learn their gender, age, the percentage of foreign visitors, from which countries they are, get data on their routes, and use this data to draw a "heat map" with the most visited exhibition areas or park locations. This analytics has a huge potential: attracting new advertising partners, rolling out new services, forecasting the cost of winning one visitor depending on the season, to name a few.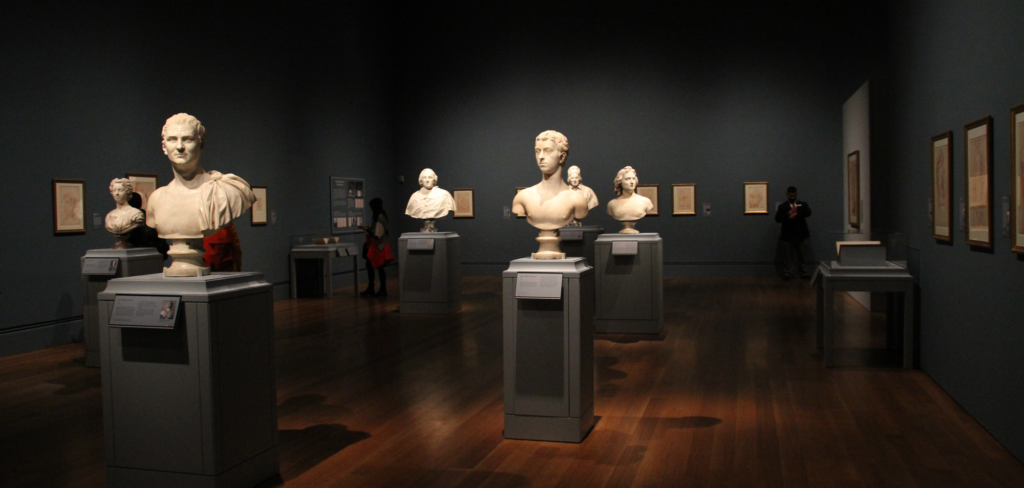 Amidst the fight against the pandemic, many public venue owners have begun to consider the development of services showing the number of guests in real time. They can help people choose less busy time slots for visiting parks, museums, and other public venues. These services use an integrated intelligence, for example, data from turnstiles, which record the entry and exit of visitors and perform Wi-Fi analytics.
No matter how solid the expertise of your employees is, only end-to-end analytics can help determine the effectiveness of communication channels and advertising campaigns, calculate the customer lifetime value (LTV or CLV) and optimal interaction scenarios, or reduce the risks of rolling out a new service.
CASE STUDY. The British Museum is among the adopters of such innovations. It collected, upon visitors' consent, their data via various channels from audio guides and Wi-Fi hotspots to interactive exhibitions and other digital services. This information was then processed with Microsoft Azure and the Power BI data analytics platform to create interactive dashboards that the museum team could use to learn about visitor behavior. Now, when the museum staff has to make a decision, be it increasing working hours or modifying audio guides, they rely on data analytics.
As you can see, leading cultural organizations all over the globe are actively adopting analytics to improve their processes. Using this tool to study audiences and their preferences offers great opportunities for cultural organizations to increase both visitor interest and business metrics.
Source: VC.ru
---
CROC MarTech Lab is a business laboratory of IT company CROC, where our strategic partners create and develop user experience management solutions based on digital data analytics. The expertise of our team allows for a fast creation of solutions bringing maximum value to your business: from developing a digital transformation strategy and infrastructure design to implementing a data-driven approach and creating websites and apps.
Read more