Many employees chose to work remotely after the lockdown ended. While saving more corporate resources and embracing more flexible recruitment make a forward-thinking manager happy, the problem of remote work management is still in the way. How to avoid financial losses by quickly identifying slackers in the ranks? How to measure remote work performance? How to control the workflow? Currently, NNTC has a number of solutions designed to optimize the performance of remote employees.
Remote Employees Control Assistant (RECA)
Remote Employees Control Assistant is an integrated system, which helps to ensure control over business processes, analyze staff activities, generate workflow reports and keep in touch with remote employees. It shows a detailed picture of each employee activities and prevents confidential information leaks. How?
Solution consists of two parts: server module and endpoint. An endpoint agent is launched on a workstation or terminal server running Windows or Linux, collects data on user activity and transfers it to the central server to be processed and visualized. Agents and administrators connect to the server via encrypted HTTPS protocol. Any types of infrastructure are supported, including NAT-translation, VPN-channels and other variants of connections. This gives the possibility to operate on a remote computer, which is not located in the local network of a company. If an agent cannot connect to the server, it stores data in its local database and starts transferring it to the server at the first opportunity. This function allows to carry out constant monitoring of employees connecting to the internet using temporary channels – mobile 3G/4G modems, public Wi-Fi networks. If your remote employee goes on a business trip with his working laptop, he keeps being monitored and controlled.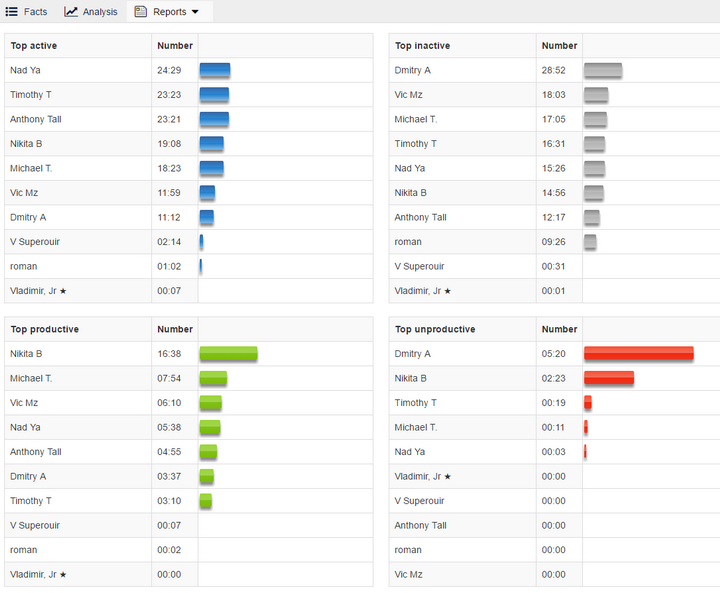 Collected data is displayed in the user-friendly interface: you can get any report and any analytics you need to measure employee productivity. Graphics shows user activity on workstations for chosen employee or for the whole department: working time, lateness, days out, time spent on personal needs and down time. Solution detects "bottlenecks" and blocking factors – prohibited applications, sites and any other types of distracting equipment (you can choose which apps and sites to block). It also analyzes anomalies in user behavior and provides statistical information: heat maps, graphs and relation tree. In case of any incident, you can go back in time and see what a particular employee was doing in the specified period for investigation.
The information security system features flexible configuration of filters and alerts, thus helping to prevent data leak at an early stage and considerably reduce negative consequences. With integrated live administration function, Information Security specialist gets full access to remote employee's PC. He sees a full picture of software and hardware in remote employee's usage, intensity of usage and registry of states. Using the relation chain "key-logger – application/site – screenshot" he can track employee communication via any messengers, chats or other web means of communication. System logs all file operations, including operations with network directories; it even logs calls and their duration.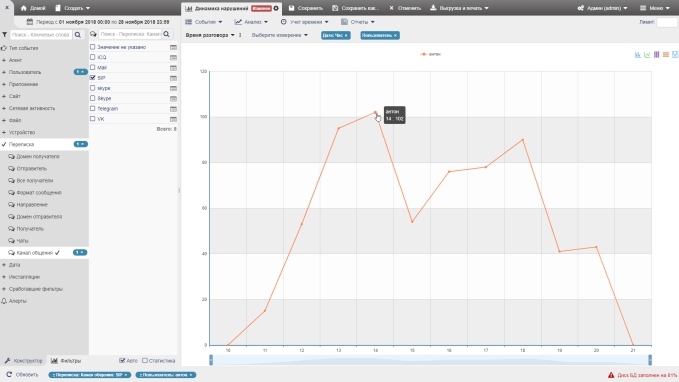 This solution will help companies with an increased number of remote employees to easily adapt to new conditions, while maintaining work efficiency. In addition, stress level will be reduced by saving such a manager the trouble of constant employee monitoring and supervision. As for employees, Remote Employees Control Assistant has all chances of becoming an optimal solution for fair workload distribution, as it will help identify less busy employees and save those drowning in work.
Remote Work Tracking Bot
Our strategic partner IT company CROC and its partner Infobot have jointly developed a voice bot to assist employees with their daily targets. On the one hand, this bot will help thousands of office employees stay motivated and keep a teamwork mindset; on the other hand, it will enable managers to build a simple and effective remote work reporting system.
The lack of a business-like atmosphere is the main disadvantage of remote work for the majority of employees at any company. Most office employees have never worked from home before and now find it difficult to balance job duties with family responsibilities. In addition, switching to this mode entails many more employee progress reports compared with working in an office, when progress can be discussed with managers in person without any recording.
Russian partners, CROC and Infobot, found an interesting solution. To streamline this urgent transition, they have created a bot to communicate with employees on work-related and personal matters several times a day. This way, the bot not only helps employees keep on track and focus on their targets, but also quickly interprets and records plan-fact data. Heads of departments can promptly obtain information about task performance and KPI achievement with no extra effort. Moreover, such tracking helps quickly identify and eliminate any objective and subjective barriers preventing employees from completing their tasks.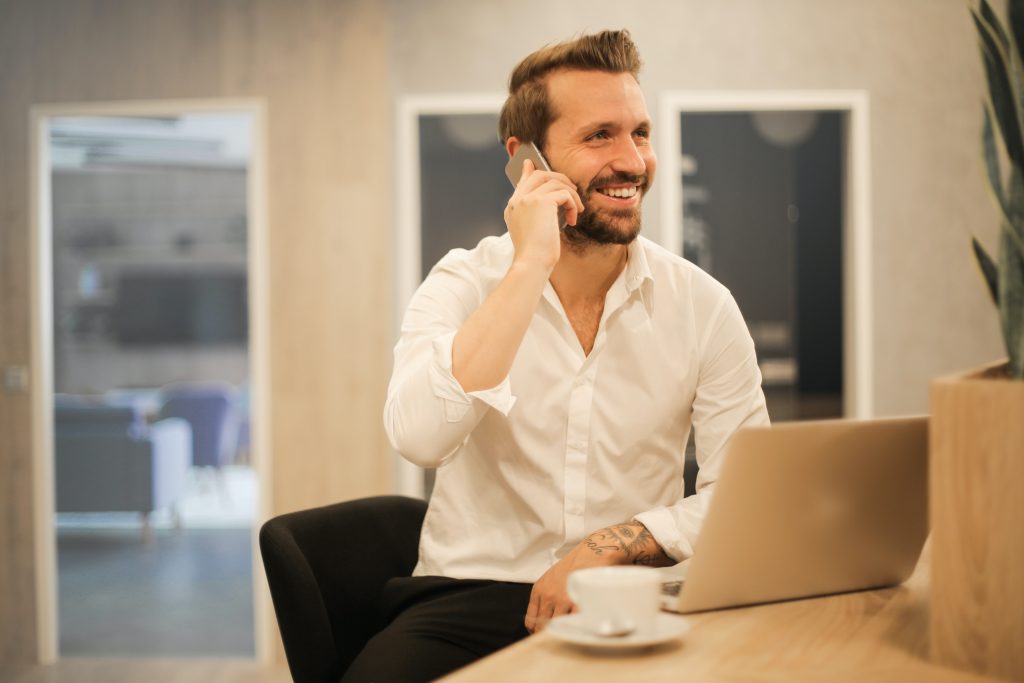 The bot is a universal tool that can call 200 employees per minute and obtain any necessary information. Here is one of our case studies: In the morning, the bot collects staff work plans for a day or a week, and in the evening, it receives interesting insights or identifies why tasks were not completed. The voice bot collects and transcribes all information, then draws up a unified report and submits it to a manager, with a report summary also being sent to group chats in messengers. This way, managers always keep track of the events in their departments and monitor all tasks being performed, while saving personnel time otherwise spent on preparing routine reports.
The bot can be deployed in as little as one day and uses a speech recognition service and Infobot's own NLP/NLU technology to transcribe telephone conversations. The latter processes user speech and, even if it is difficult to understand, derives correct meaning from the context, unlike most chatbots, which have a limited list of pre-programmed responses and thus remain unable to adequately converse with users.
The key benefit of this technology is the ability to maintain a team environment. Moreover, being capable of not only collecting, but also sharing information, the voice bot can perform many functions of a secretary or a corporate culture manager.
For additional information about our solutions, please email: info@nntc.digital.