Our platform for occupational safety has been upgraded in a big way. This comprehensive user-friendly tool kit for safety control now offers a number of new valuable features. Alexander Belyaev, NNTC Technical Director, will detail how Digital Worker can level up any production workshop.
Digital Worker a set of tools for occupational safety. Each tool can integrate with production systems with ease to start non-stop monitoring of safety rules compliance, ensure control over indoor processes and keep operators updated, thus revealing blind spots and minimizing risks related to human or system errors. The solution identifies safety gaps to close them and enhances existing surveillance systems. The Digital Worker tool kit is customizable so that you can focus your effort on a particular task or deal with all safety hazards to implement the Zero Vision strategy.
A closer look at each of these greater safety tools follows.
Tool 1. Digital enterprise
It fixes bugs like:
Slow response to events
Complex maps and hectic navigation
Scarce incident information
Mostly overpacked interfaces
Digital enterprise is more than just fancy VFX. This visual and manageable model gives you actual control over production processes and allows you to navigate across facilities (if the model covers an entire cluster) and virtually travel across rooms and floors. You can see projections of employees moving or sitting around the workshop in real-time. Analytical panel builder allows users to create widgets displaying only relevant metrics, thus ensuring better user experience. For example, a manager can easily generate a rating of highly hazardous zones or a list of labor discipline violators to allow for more effective decision-making.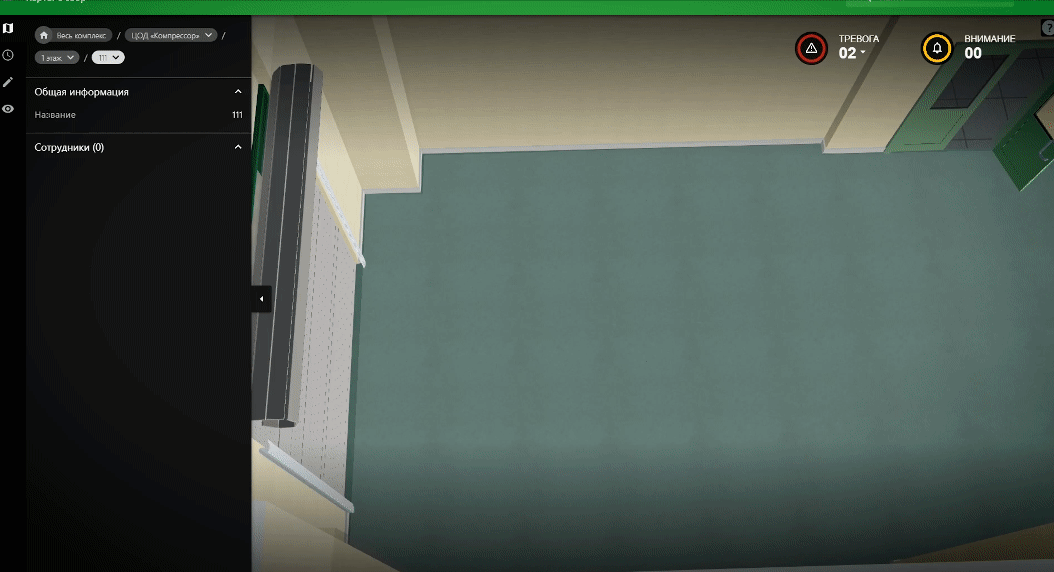 If an incident occurs or cameras detect a violation, a corresponding model area flashes red. The operator dives into the room in one click. The incident alert also arrives containing: ID, status, priority, coordinates, location, employees involved, and even an incident snapshot automatically taken from the 3D model at the time it occurred. You can configure notifications directly through the 3D model interface: just set custom rules for a selected area (for example, close a certain place for all or restrict it from visiting by some employees).
A compliment from the chef is a Digital Worker dashboard displaying every room's statistics. All in all, tracking time employees spend in workshops, heat maps layered above a 3D model, and event history provides enjoyable data processing to generate necessary reports.
Tool 2. Digital Worker video analytics for occupational safety
It fixes bugs like:
Human errors
Disregarding safety rules
A fatigued operator
Slow response to events
Timesheet management complexity
Sometimes operators are tired and overlook accidents' details. Sometimes employees neglect safety rules without anyone noticing it. The point is that human nature is a common source of trouble at a manufacturing facility, a bug, if you will. Video analytics is an operator's little helper in successfully catching those bugs.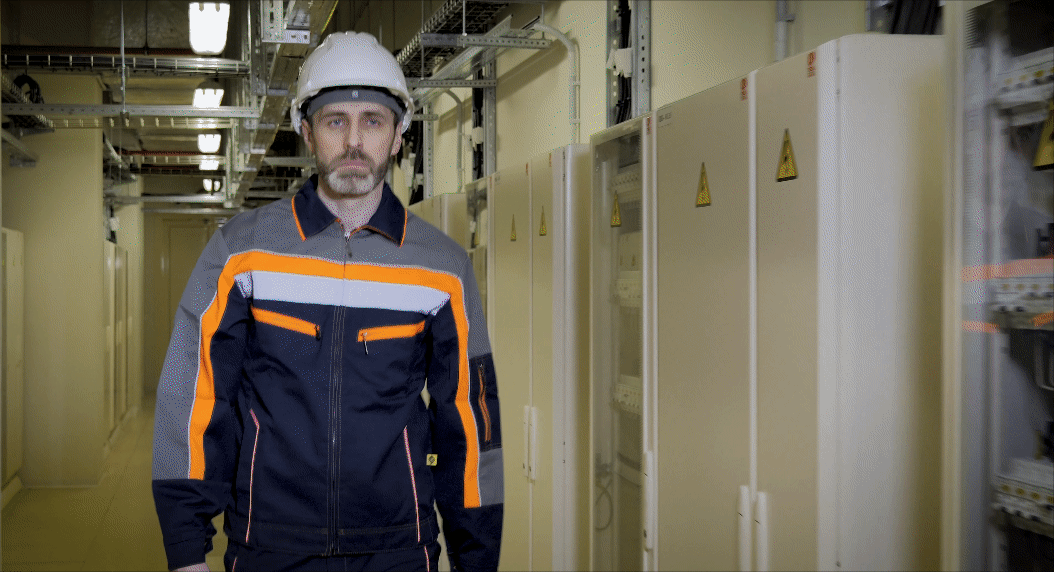 Digital Worker's neural network has been trained to recognize specific events. It triggers an alarm if a person lacks a hard hat, goggles, and gloves at hazardous production facilities, high-visibility vests, respirators, caps, and other personal protective equipment. Moreover, a neural network can respond to custom actions and processes like operating warehouse machinery, drilling rigs, construction operations, etc. For example, no people are allowed anywhere near a drilling rig during its operation. Should a worker approach the restricted area, a camera will notice it and send a corresponding alert.
In addition, neural network alerts to foreign objects capable of disrupting machinery operation (a detail stuck here or there or animal occasionally appearing on a production line) and detects steam jets, smoke, pipe integrity, and fire. It also checks whether the hatches and doors are closed or any lost items left in a room. It is an extremely convenient feature to watch over things in the clean zone at manufacturing facilities, especially chemical ones.
Updated Digital Worker has a new module to automatically track working time at a production facility. It is very similar to iFalcon Foreman, as it also leverages facial recognition to automatically log the time of workers' starting and finishing their shifts.
Tool 3. Smart hard hat
It fixes bugs like:
Failure to connect an operator, when an employee is exposed to danger
Immature alert system
Human errors
No employee shall be facing danger alone and lacking information about the whereabouts. An IoT module for hard hats is an essential upgrade to ensure field workers' safety.
Digital Worker smart hard hat receives information from PPE and smart safety devices connected via Bluetooth, such as bodypack biometrics, smart bands, mobile maintenance and repair terminals, and portable gas analyzers. Equipped with optional proximity sensor, the hard hat informs whether a worker wears it, alarms if a worker forgets to use PPE or if a heavy moving object approaches – a machine out of a worker's sight. The audible alarm warns a worker about impending danger to avoid it safely. The module records impacts/falls and instantly communicates it to an operator. If employees witness an emergency, they can use the alarm button built into a module.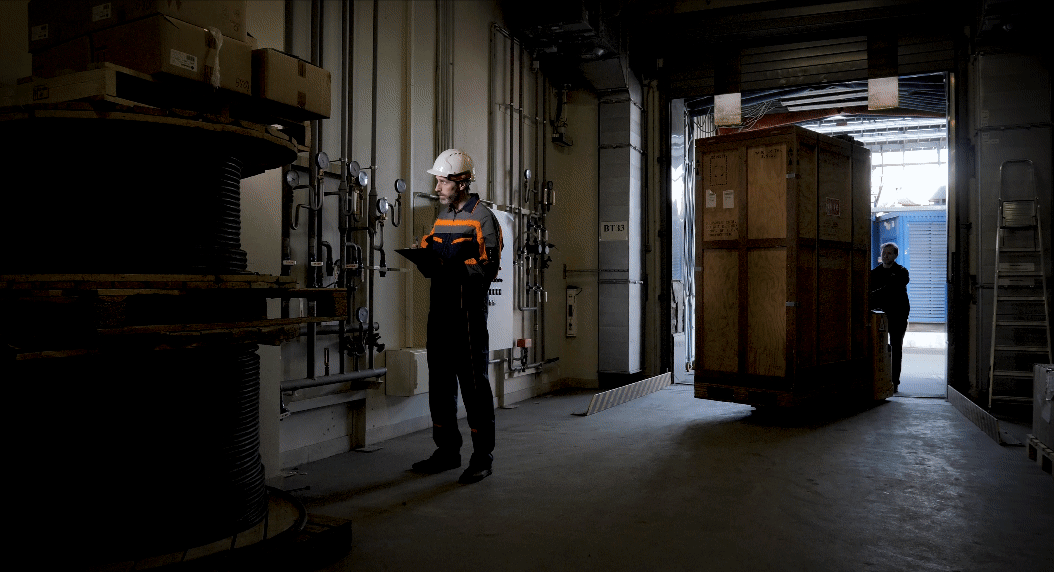 I believe upgrading business is as much important as upgrading operating systems when it comes to maintaining proper safety. We made our best effort to design a comprehensive Digital Worker upgrade and will continue to improve and expand the platform's tools.
Learn more about occupational safety
You will also like