Imagine, you've come to a plant for an excursion. There is a vast territory there and you're riding in a car with your guide. They say: "On the right, you can see a new building of a cast shop; on the left, there is an old building to be demolished soon…" All of a sudden, a minute later, this old building blows up! The guide is, certainly, shocked and you are shocked as well, yet, thankfully, everything is fine.
The question is, how come the visitors end up in the blasting area? Our Digital Worker can't answer this question as well but it can warn in time all the people concerned about a local guide's car with extraneous persons showing up in a dangerous works zone.
In short, the system helps prevent occupational accidents thanks to wearable outdoor/indoor-navigation devices and video analytics. The Digital Worker detects people's location and their physical condition, recognizes unsafe behavior, makes various analyses (including that in real time), and facilitates debriefing by reconstructing events, so it would be possible to figure out the causes of an undesirable situation.
Overall, creating your own product is very interesting, especially when you realize how useful it is for industrial facilities. Working there is sometimes very dangerous, but people are used to taking risks and, as our customers say, sometimes lose the sense of self-preservation.
Here's an example from the Digital Worker piloting at an oil production site. A worker climbed up a ladder to close the gas pipe valve. The thread suddenly broke; the worker didn't manage to take hold, fell from the height of five meters and lost consciousness. Meanwhile, the valve was open, and the gas started getting indoors. The fall and shock sensors embedded in the wearable device (on the worker's hard hat) sent the signals to the server. Then these two signals were processed on the platform and the emergency algorithm created an event alert which was transmitted to the operator and other workers nearby to help the injured shortly.
The Digital Worker architecture
Let's look at the solution a little closer, from the technical point of view. The architecture comprises the following components:
There are various wearable devices (tags) and positioning systems, which have been in the market for some time and work on multiple devices.
For each positioning system we are going to integrate our product with, there is a separate Adapter module publishing tag telemetry events to Kafka.
Next, the Translator carries out primary processing (connection of a tag with the worker, their geofence detection, etc.) of the events which are then to be processed by The Complex Event Processing Module (CEP-processor). This is when we detect emergency, analyzing various types of events, including the ones received from different tags.
Both the Translator (rendering workers' movement) and the CEP-processor (displaying alerts) send events to the UI.
Reference data (lists of tags, personnel, geofences) is stored in PostgreSQL relational database.
The data for analysis is stored in ClickHouse database.
However, ClickHouse can't be accessed directly. That's why we use the Reports module that processes the requests concerning the analytical data (e.g. to update widget data on the UI analytical panel, generate various reports, etc.).
We also use S3 file storage to store 3D models and generated reports.
All the above shapes our Digital Worker.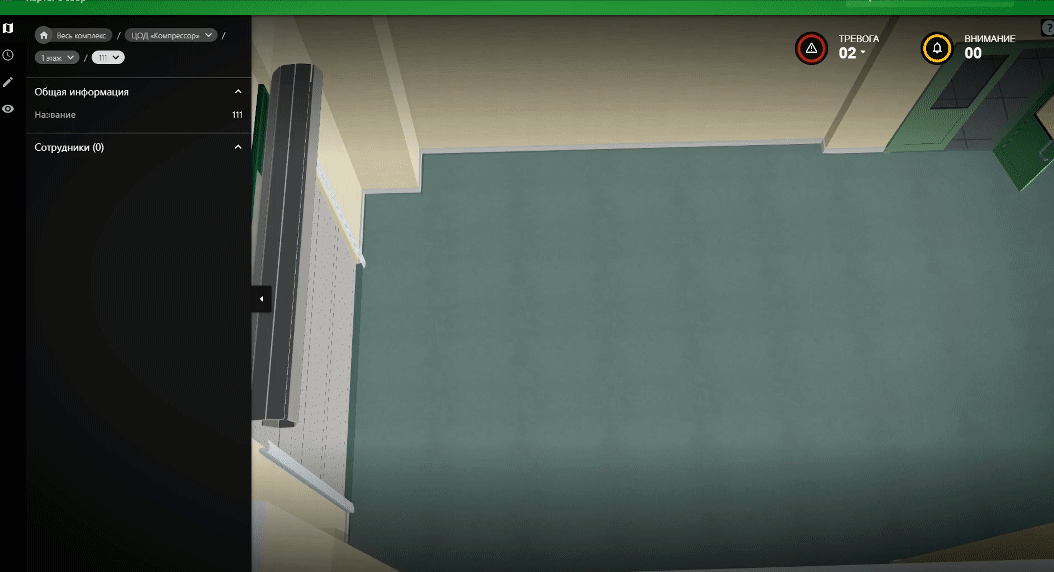 How can analytics improve safety at hazardous production facilities?
Here are a few examples from Digital worker's actual implementation practice
---
OIL & GAS COMPANY CASE STUDY
Task: Tracking of contractors at the construction site
Customer pain points:
One of the construction workers of the main contractor died of accident recently
Constant non-compliance with construction project deadlines
Need to control the main contractor and subcontractors. The customer was suspecting that actual number of workers on site is less than official
Business user is the deputy head of construction department of the company
Project details:
The solution is deployed in the oilfield terminal that is under construction. There are 3 base stations LoRaWAN, 200 wearable devices (10 smart helmet modules, 190 wearable DECT devices) , 30 BLE beacons in the single completed building
Our Digital Worker software is deployed in the cloud (it was customer decision, on-prem option is available too).
Outcome: The discrepancy between workers actually present on site vs committed by the contractors was identified and prosecuted multiple times. Usage of protective equipment is enforced. Working zones with various rules are created using the actual set of construction drawing plans. Areas for enhancement are identified, like supplying a dedicated storage and charging cabinet for wearable devices.
---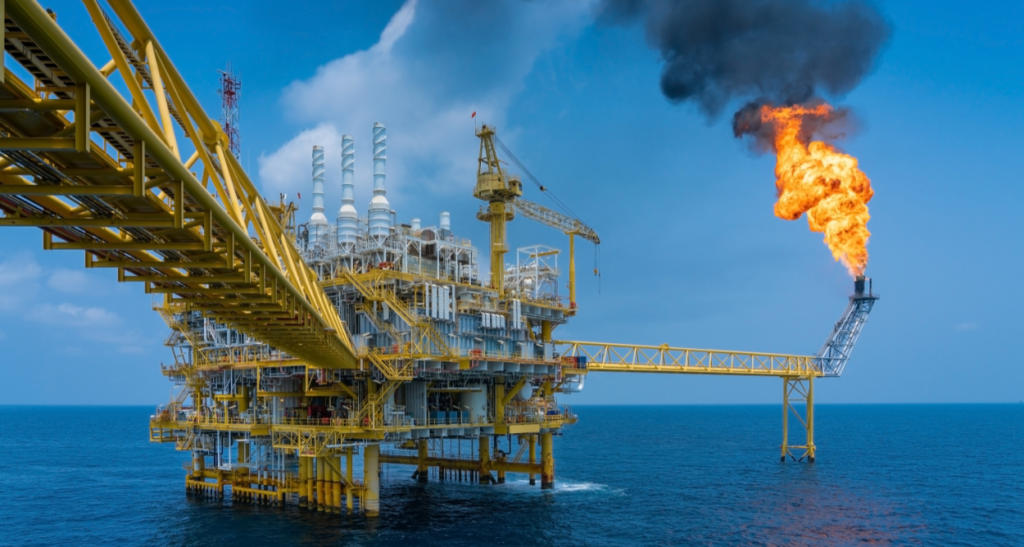 OIL & GAS COMPANY CASE STUDY
Task: Checking whether workers wear personal protective gear; logging of worker falling events and labor safety rules violations; technology process (drilling) supervision.
Solution:
Video analytics: Checking whether workers wear personal protective gear; monitoring of worker falling events and labor safety rules violations; technology process supervision
Digital Worker is used as a platform for integration with video analytics
Outcome: The customer can now evaluate the actual duration of technological operations, automatically mark onsite zones as areas of work performance, restrict employee access to such areas, and make sure workers wear personal protective gear.
---
MANUFACTURING ENTERPRISE CASE STUDY
Task: Real-time contractor monitoring (including in buildings) and logging of worker falling and panic button events
Solution:
Indoor: LoRa + BLE
Outdoor: LoRa + GNSS
Wearable devices:10 x GlobalStat LW360HR, 10 x wireless speaking device
BLE beacons: 20 PCS
LoRa base station:1 x Kerlink Wirnet Station
Network Server: LoRa Server
Digital Worker in Cloud
Outcome: The customer can now monitor vital health parameters and location of contractors.
---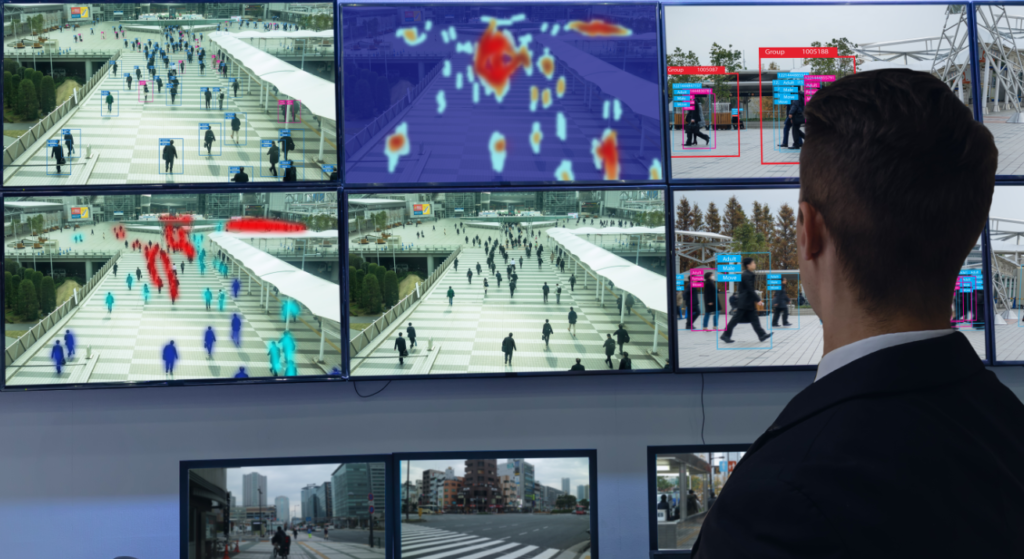 PUBLIC SAFETY CASE STUDY
Task: Indoor office visitor and contractor tracking
Solution:
Wearable devices: 10 x Card Tag CT18-3
BLE beacons: 10 x BLE gateways
Digital Worker is deployed on the local server
Outcome: The customer can see current location of any office visitors and get alerts to certain violations – overstaying, unauthorized zone access etc.
---
If you want to improve safety at your production facility, feel free to contact us.
Read more