Construction companies thrive on financial stability. However, the unpredictable market forces them to review budget strategies and learn how to survive during a long-term period of uncertainty. The good news is that companies can do it by gaining agility and mobility and adapting to changes with data analysis.
Certainty rests upon data analysis
Data analysis in construction is a key to the company's adaptation to a changing market, enabling it to make the right decisions quickly. More accurate data helps you navigate and strategize better. Therefore, construction business may opt for new information sources and big data approach in their project management, since both will help assess real labor costs, cut unnecessary costs, and streamline project activities.
Collecting data
There are two important rules to collect data successfully:
The data must be up-to-date
Each new data set has to enhance and deepen your already accumulated expertise
We, at NNTC, decided to set a project pipeline by automating data collection and analysis for construction companies given the rules above.
Firstly, our engineers came up with a solution to monitor and calculate labor costs at construction sites, which accelerates workers' check-in and out, tracks employees' on-site presence, detects idlers, and automatically counts workaholics' overtime. The reports are displayed in a few clicks and the data are securely stored on a construction company's server, so that you can enjoy reviewing project progress and redistribute resources for smarter spending. Read how Al Nasiya Construction automated worker attendance and boosted its efficiency using video analytics.
Secondly, we have updated Digital Worker platform, a comprehensive solution to ensure better performance and workplace safety for industrial and construction enterprises. The new platform provides powerful data analysis features to process information. An intuitive data analytics interface design based on user feedback adds convenience, while a new analytical panel builder allows users to create widgets displaying only relevant metrics. To make sure no data piece will escape you, we have a lightweight IoT module, capable of transforming ordinary hard hats into smart ones. The solution tracks time employees spend in specific areas and generates statistics dashboards, check if employees wear personal protective equipment (PPE), records violations, prevents emergencies, and dramatically improves work discipline.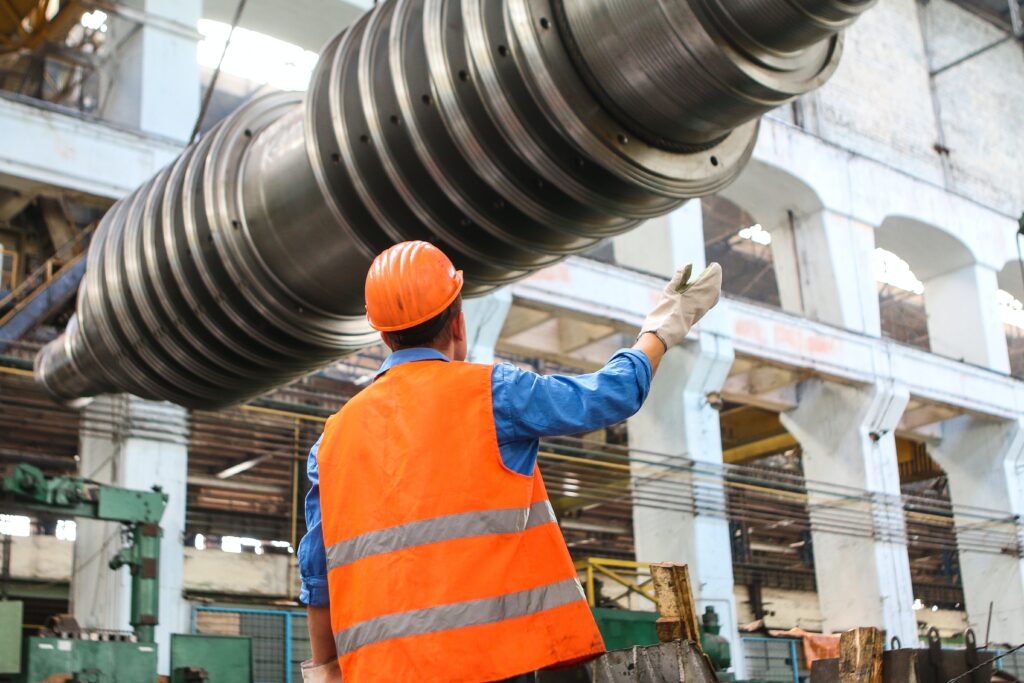 Taking care of crisis and people
The second biggest challenge of uncertainty is ensuring workers' safety and health, both physical and psychological. It gets more complicated because some employees of construction companies simply have to be on-site – remote work is not an option. Demotivated and upset, people tend to break the rules to come back to their comfort zone, thus increasing coronavirus-related risks. Human errors disturb projects rather often and multiply trouble.
Automating safety rules enforcement and monitoring can fix the situation. For example, you can equip a video surveillance system with a video analytics module to recognize workers without a mask, issue a warning, and finally fine a worker. We, at NNTC, also developed a user-friendly solution to monitor social distancing at construction sites. The device automatically makes records if the distance between employees is not enough, as well as lists the people an employee contacted during a day. Finally, a supervising manager can download contact maps and isolate sick employees instead of halting an entire construction site and causing employees excessive stress of losing their income.
You can do it
Changes are inherent to business in 2020 presenting new challenges to address and things to think over. Collecting and analyzing data will help predict changes and obtain insights while enabling accurate short- and long-term planning that will benefit any business. Technology will ensure that you adapt to changes in a nice and easy manner.
More on data analysis and automated worker attendance control: