The world is changing. Political, economic and even medical situations bring new challenges to police and security forces around the globe. Authorities are turning to emerging technologies to address those issues. Video analytics and facial biometrics are some of the best available response options. How face detection and matching system can help law enforcement officers and security guards on patrol?

Face recognition is a powerful tool, an achievement being impossible without scientific and technological progress. Like nuclear energy or microchips, face recognition is merely a tool in the hands of people who are to decide how to use it. Ever since the invention of fire, humanity has never regressed to raw meat. The same applies to artificial intelligence. Having discovered such technology to simplify our lives, we will not forgo computer-aided translation or voice assistants in our smart homes. Fire warms your home but can burn it if handled carelessly. Anyway, fire has become the new normal humanity deals with so far. Face recognition systems are this very fire. Use it or abuse it, there is the fact you can't deny: face recognition is becoming the norm, just like identification based on pictures, fingerprints, and, eventually, DNA.
Introducing iFalcon Face Control Mobile
At NNTC, we develop solutions to improve safety and quality of life. For example, iFalcon Face Control Mobile empowers police officers with the capability to screen the crowd. This solution recognizes 15 faces per video frame in less than a second. It is impressive indeed, how modern facial recognition engines do the job in mere seconds. Then face detection and matching system automatically identifies violators: iFalcon runs on an algorithm, which is in the top three in terms of recognition quality.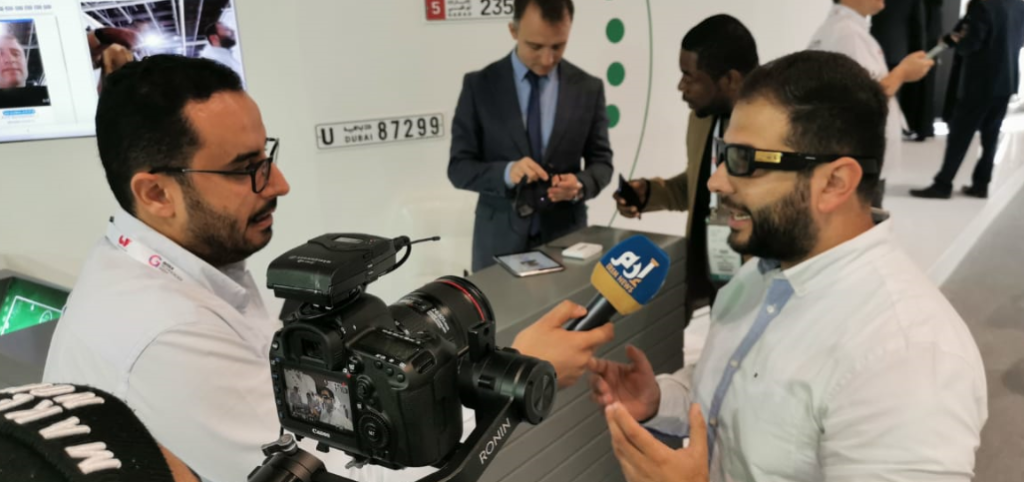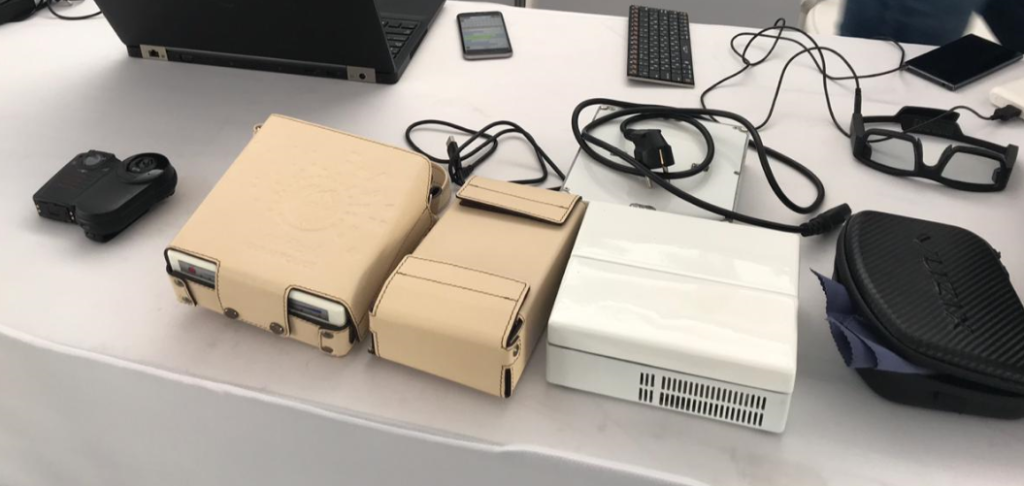 Being the first mobile face detection and matching system, iFalcon brings face recognition capabilities anywhere, even without the network of CCTV cameras covering every inch of the city. It proves particularly effective in:
Detecting people at public events, sports facilities and in other crowded areas: violators, 'watchlisted' individuals and missing people
Public surveillance in transportation stations, airports, subway and other transport facilities
Monitoring immigrants and identification of violators and imposters at border customs control
Verification of identity according to 'white list'
Preventing terrorism, espionage and unauthorized access to sensitive areas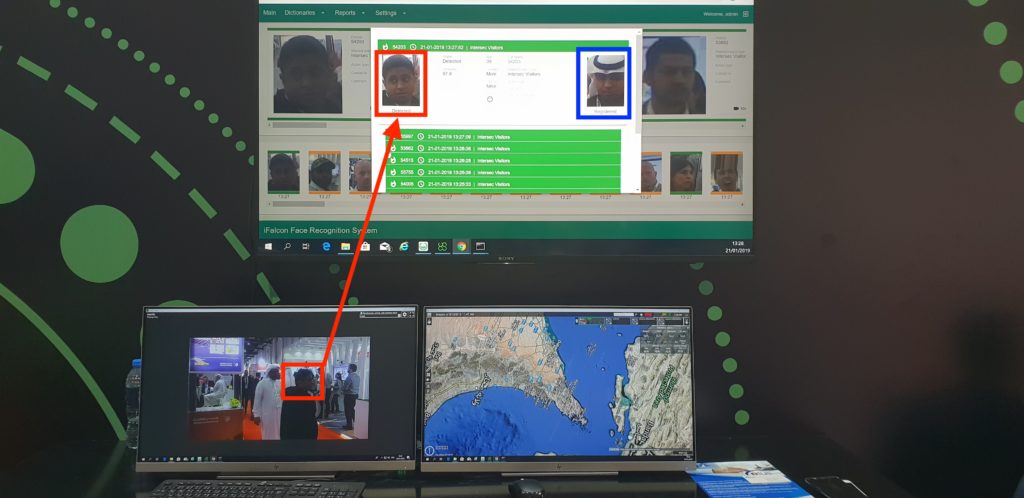 Step-by-step face detection and recognition process
Step 1. AR smart glasses or bodycam detect faces with a built-in camera and transmit information to a wearable portable computer over a wireless channel. The neural network captures human faces from a video stream, segments the face from the image background, and sends it to a facial recognition engine for analysis.
Step 2. Portable computer processes face images and compares them with faces from the database. The system has a confidence percent configuration, which means you can set the rule to raise an alert with a minimum match of 98%.
Step 3. A portable computer finds the match in the database. iFalcon Face Control can handle 1 million unique faces in the database.
Step 4. Once a face match is found, a user is alerted via smart glasses.
Step 5. Additional alerts can be sent to mobile devices. With alerts, fast person creating, map and live video stream by iFalcon face detection system, the remote command center is no longer a prerequisite for users to do their job effectively. Each group member can now easily access the database and use the necessary functionality to work with it.
Real case: iFalcon face detection and matching system for Dubai Police
Dubai Police has become the first authority in the MENA region to implement wearable video analytics for public security tasks. The project included several stages:
Prototyping and preparation of project documentation.
Preparation of equipment for iFalcon Face Control Mobile kits and iFalcon manuals for officers.
Software finalization, updates for client tasks. Carrying out field tests and reporting.
Delivery of ready-made kits for Dubai Police. Supporting with updates.
The solution was used for the first time while patrolling the venues of Meydan Racecourse during the 2019 Dubai horse racing World Cup. Over 50,000 visitors have attended the event. The police officers on duty, wearing iFalcon smart glasses, screened attendees in the entry zone to detect violators and suspects. The surveillance with iFalcon is performed automatically. The face detection system does not distract the police officers on duty and gives alerts only when there is a match between the photo in the database and the person in the view of the officer. The solution increases the efficiency of investigations and public security as well as the performance of police staff.
The safety of NNTC's face detection and matching systems
Not a single respectable facial recognition solution would be sold with any preloaded databases. That's out of the question. We offer iFalcon Face Control with a blank database and never store or share any personal data.
Security companies integrate our solution with their database of violators. As for offices, a database of personal data processing agreement signees is relevant here. The photo is stored on a dedicated server so that the alerted operator could quickly compare it with the one taken by the facial recognition system. A photo of a wanted criminal is most likely to be stored because it can help the investigation. Besides, the operator will be able to match photos without any problems.
Each customer collects its own database. The face matching database for attendance tracking is enriched by the organization that had the solution installed in its office (with the employees' consent to use their personal data, of course). If the police are the customer, then the police database shall be connected. If the system registers a random person in the crowd, for whom there is no record in the database, then this person is simply assigned a digit-like ID. It is entirely at the customer's own discretion what data and how much data to store, and, of course, the facial recognition vendor has no access to these databases.
Read more