This autumn, Women in Tech Global Movement and IT company CROC (NNTC strategic partner) presented the results of their survey focused on Wonder Women, i.e. women working in the technology industry.
The survey revealed that most women choose to become a seasoned expert or mentor within their field rather than seeking career advancement, and see adaptability to changing conditions and multitasking as key skills. The survey covered 455 women from over 170 leading Russian and international IT companies.
IT woman 's career preferences
Testing engineer emerged to be the most common job position among the surveyed women, with the majority of respondents having a degree in engineering. According to the survey, 38% of respondents chose IT as a promising field-specific domain with excellent financial prospects. 37% of the surveyed started their IT journey right after graduation from a field-specific university. What makes it more interesting is that 74% of the surveyed women say that higher education was the main contributor to their professional and career growth.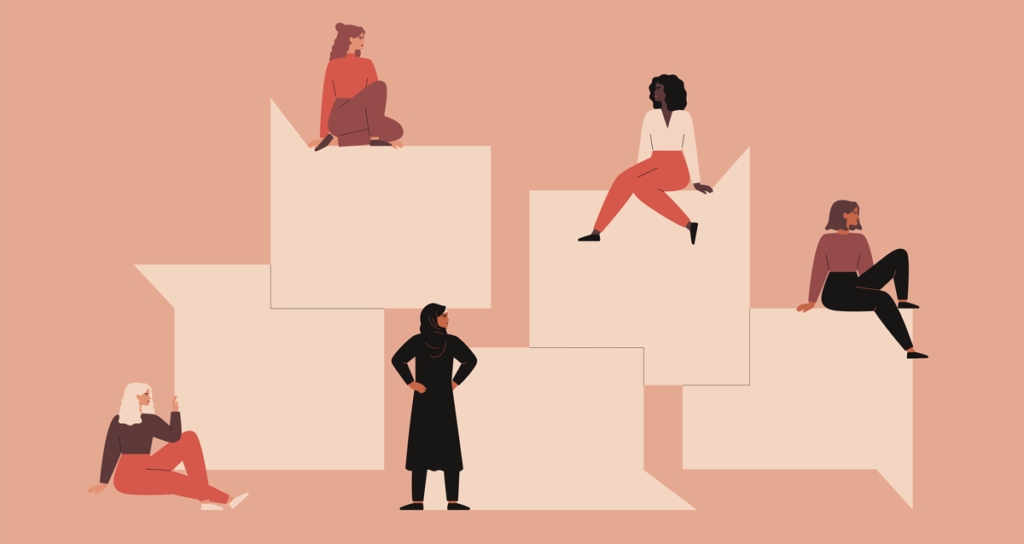 I meet people who have amazing expertise, learn from them a lot and grow as a professional. I started as an Operations Manager and then moved to Marketing. Working at IT company makes me go beyond my skills set that I think I have at the moment and push my boundaries to expand my knowledge.

– Liubov Shchurkova, NNTC Marketing Manager
The survey revealed that most IT women (73%) choose the path to professional growth or mentoring rather than career advancement (22%), and only 15% want to gain experience and start own business.
IT woman 's motivation
My name is Dalia. At NNTC I'm managing HR and Administration. I'm involved in various interesting projects and have a great chance to be a part of team success, and gain new skills and experience.

– Dalia Soliman, NNTC HR & Administration
Challenging tasks (9.1/10) and a friendly working environment (8.5/10) are key motivators for the IT woman, while adaptability to changing conditions (77%), multitasking (67%), and networking (57%) are seen as the most valued skills. Furthermore, the survey reveals that the higher a woman's position, the less value is given to factors such as financial incentives, employment benefits, and work-life balance.
A successful IT career is built upon three pillars: motivation, self-assurance, and commitment to self-learning. It is important to demonstrate your proficiency (hard skills) and soft skills both during a job interview and when socializing with colleagues. Women in Tech is fostering both hard and soft skills to help women achieve success within the IT industry. The joint survey showed us and CROC that we have a long way to go to establish gender equality in the workplace. However, progress is progress, and more women are gradually joining IT.

– Elina Valeeva, Chapter Ambassador, Women in Tech Russia.
Challenges IT woman facing
The survey indicates that women are still struggling with female stereotypes in the IT community. For example, 56% of those surveyed were once told "technology is not for women", which helps explain why IT remains a predominantly male industry. As a result, 65% of respondents said that they work in an environment dominated by men. This is far from coincidence, since Statista analytical agency provides results that the share of female IT workers is about 15% globally. Also, 40% reported that they had experienced a male candidate being hired over a female one, despite having equal backgrounds. Furthermore, almost one third (31%) of respondents faced a glass ceiling during their careers.
The survey shows that the share of women in IT aspiring to take proactive roles is rather low, which might be explained by stereotypes discouraging women from achieving greater ambitions. Therefore, abandoning any gender stereotypes is an essential part of CROC's corporate culture we strive to promote. CROC adheres to its diversity policy, with 35% of top managers being female and our workforce comprising people of all ages.

– Polina Khabarova, HR Director, Chief Transformation Officer at CROC
Regular vs. Home office
In response to the ongoing pandemic and social distancing measures, many IT companies continue to work remotely. Therefore, part of the survey addressed home office working. In response, 56% of women said they would like to combine online and offline office hours. 27% reported that working at home all the time is better for them. 3% want to return to regular office working. Meanwhile, 46% of IT women agreed that workload increased when working remotely, while one third experienced no change.
---
About CROC
CROC is one of the Russian IT market leaders. CROC creats a new digital ecosystem for society and complets projects in 42 different countries. The company provides a comprehensive range of IT solutions, including systems integration and managed B2B and consulting services. In addition, CROC also offers off-the-shelf products and promising end-to-end technologies, such as Big Data, blockchain, artificial intelligence, virtual and augmented reality, Internet of Things, robotics, and machine learning.
About Women in Tech
Women in Tech (WIT) is a global movement headquartered in Paris with members in over 60 countries and a double mission: to close the gender gap and help women embrace technology. The organization focuses on four primary areas that are a call for action: Education, Entrepreneurialism, Social Inclusion, Science & Innovation.
---
Read more