Today we share a story by Ivan Voloshin, an engineer at CROC (our strategic partner), about how to deploy technological video surveillance at hazardous sites.
There is a production site where every machine works like clockwork following a production process, which involves hazardous or flammable substances. Duty officers working in shifts monitor the production. If something goes wrong, audible and visual alarms will go off, meaning that it's time to act and either correct the process or pull a kill switch. But for all that, sensors might malfunction or completely fail, and, certainly, provide false positives as nothing's really perfect.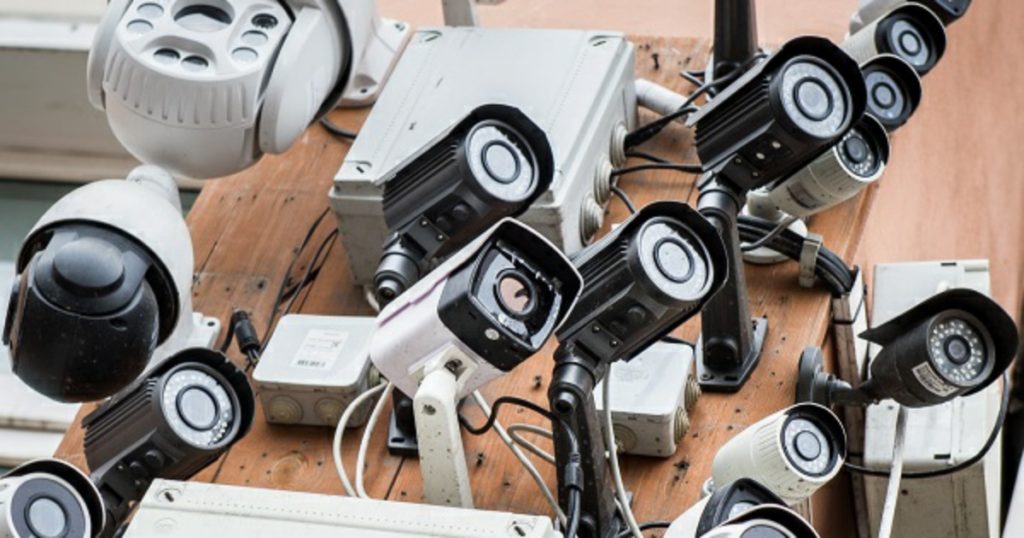 Here comes a technological surveillance system that is intended to both increase safety and speeds up response, helping a technician understand whether a problem is real or not. For instance, it allows you to notice that the smoke coming from your smokestack has changed its color long before concerned residents of the neighboring community will spread the word on social networks and through the media.
What makes surveillance at a hazardous site different?
First of all, let's discuss what's unusual about technological surveillance systems. For instance, installing a CCTV system in an office or training center is a common thing for us, engineers, despite the fact that facilities and space are all different. We start with examining such external factors as temperature range, level of illumination, and structure features. Then we identify specific objects and areas to be monitored and select cameras with suitable technical parameters, including the matrix resolution, lens, and maybe the color of the box. By the way, the choice of color depends not only on customer preferences, but also on the region. For example, a black camera by one of the popular vendors tends to overheat quickly in the heat of the sun. Finally, software, server, and communication infrastructure are installed to make the project complete.
However, once you deal with a site that requires an explosion-proof technological surveillance system, the phrase "Forget everything you learned in school" makes so much more sense. Your priorities get shuffled, so nice camera appearance becomes the least important, giving way to safety and reliability. When I say safety, I mean it for real, because the site safety must stay integral during our work and equipment installation, that is cameras, cables, and other stuff shall not cause any damage to a plant. This means that selecting the wrong equipment comes at an extremely high price.
What is important when creating a technological video surveillance system?
Studying all regulatory documentation on a particular facility or system, remember that every requirement is crucial. As we work with specific and expensive equipment, any change in the technical design will cost dearly. So you can't just change a camera or something.
Learning the site and asking questions is a must. "What do you have here? What do you store there? Is this a hazardous area? Why are you doing it this way?" In a project like this, the surveillance system is not a standalone thing, with cameras being able to affect the entire environment.
Furthermore, ask the staff what they want to monitor with the surveillance system and how. When it comes to ordinary projects, we often know better than a security team what they need to watch. However, this is not going to work with technological video surveillance, as it needs a case-by-case approach: some require valve monitoring, others want to watch the furnace door. And you definitely don't want an important pipe to be hardly visible somewhere in the upper right corner of the screen. Sometimes it happens, and people simply refuse to work with a system like that, because straining eyes for a minimum of useful information is not worth it.
Technologies and solutions used
We decided that only explosion-proof equipment models would be the best option for the plant using flammable substances. Thus, we selected special enclosures for cameras and used switches in special cases.
The project finally included:
80 cameras in Ex tb IIIC T80°C explosion-proof enclosures. All selected according to the special requirements for the site environment. Two most hazardous things are the fumes of flammable substances and explosive gas; therefore, we took a special enclosure model with sealed cable inputs to prevent ingress of substances and keep equipment safe.
30 explosion-proof switches. The same way as the cameras, we selected line equipment. It was big and heavy – our favorite – so we had first to understand where to mount all that hardware. Usually, firm metal or concrete supports would suffice. It took three people to mount those switches.
4 km of optical and 6 km of copper cable, and about 1.5 km of trays. Trays are trays – the more, the better. However, the challenge at the plant was that we had to put them at the special overpasses having many other devices and lines there already. The overpasses were high, so we needed a lift, and that meant a ton of approvals, work schedule, and other safety stuff.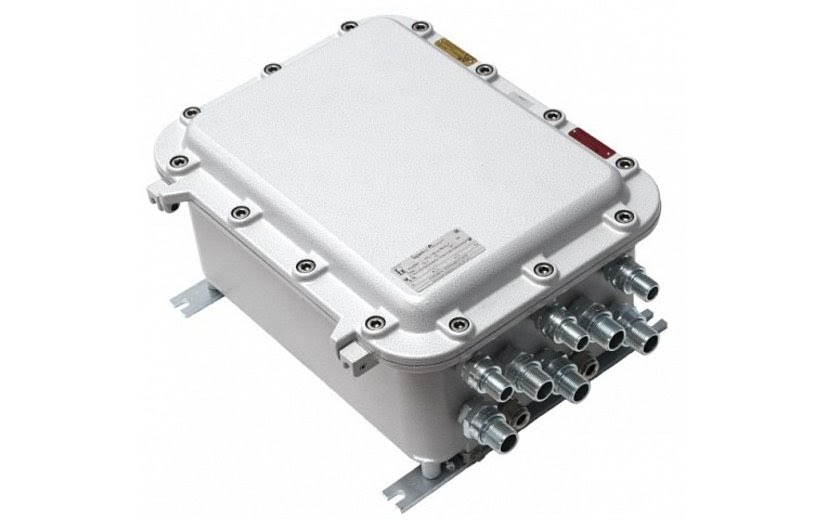 Special aspects of video surveillance installation: "No burning allowed, but you can bolt, pin, and screw anything you want"
Installing a technological surveillance system at a plant with flammable substances is a different story. Any use of electrical equipment or an increase in temperature requires paperwork to get started and a shutdown of a machine or equipment. Nobody likes that, so we have to find another solution involving as little fire as possible. And, of course, hoping that "drilling will save the day" is useless.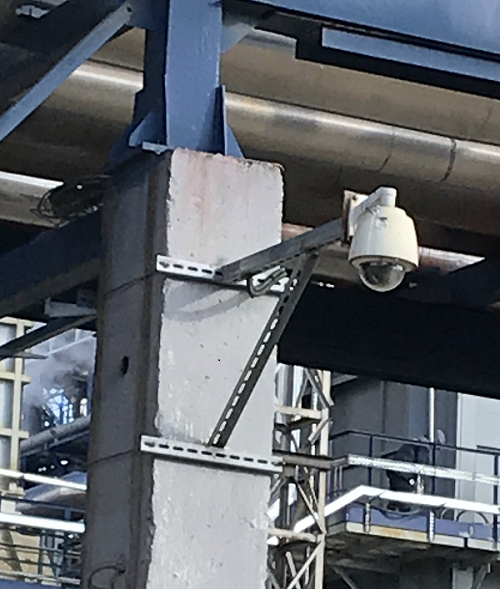 For example, one of the biggest challenges concerned fixtures: there were no ready-made ones given the format we needed, so we had no choice but to make them for each unit ourselves – bolted metal sections in most cases.
Outcome
As a result, the entire system was installed and commissioned within six months at several sites of the plant. The company now enjoys several fully independent clusters with technological video surveillance, which allows on-site operators to monitor and assess the situation against video streams and communicate information to supervisory services, if necessary. Whatever the emergency alarm, people don't have to run 2 km there and back just to take a look or assess the situation. The system also displays particularly important areas in a single monitoring center of the customer.
Read more