NNTC's environmental monitoring project for Ajman Municipality, Environment and Public Health department got published in Business Transformation Magazine, Issue 22.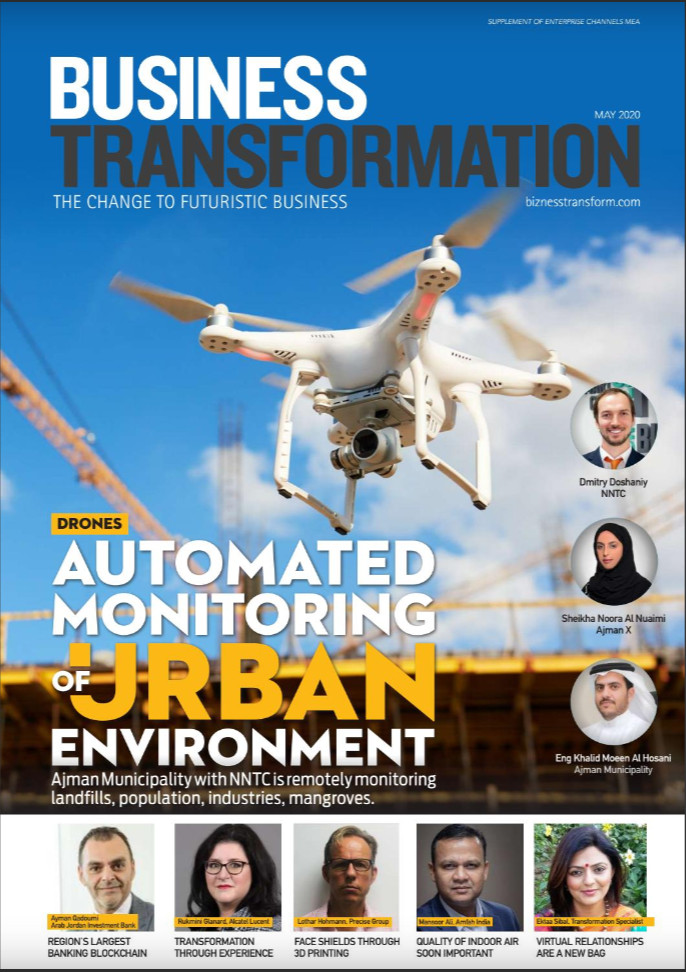 Can drones remotely monitor urban environment?
Monitoring of urban environments may be time-consuming and challenging using traditional stationary or mobile equipment. Using drones to move gas analyzers, particle counters and other instruments across urban or industrial areas can speed up the monitoring, increase its coverage and efficiency.
Read a detailed story of how Ajman has become the first emirate of the UAE to leverage a drone-aided solution for environmental protection. Article includes project insights: principles of data collection from drones, UgCS software usage and future plans on NNTC's solution.
NNTC is a strategic partner for Ajman X and we are collaborating to bring the best innovative technologies to Ajman municipality and other governmental etities in order to solve their challenges.

Sheikha Noora Al Nuaimi, Ajman X Diector