Oil and petrochemical refineries are rather complex sophisticated facilities demanding accurate management and proper maintenance. In this case, 3D models for production sites – an exact digital twin of a building – are created to help maintenance staff quickly reach a certain location, thus making their life easier.
Just one 3D model can replace tons of accompanying documents and dozens of conventional mock-ups.
Even the most accurate and well-crafted, mock-ups are of offline nature and provide general building details only. Instead, a 3D model is interactive and allows you to zoom in, turn around and remember any particular section.
Such a 3D model is an effective learning material, as clicking and travelling through it is more of an adventure than trying to handle a mock-up.
A 3D model is a HSE manual displaying hard-hats-on locations and places to avoid (even if you're wearing a genius hard hat). Newcomers find interactive maps and routes more helpful in memorizing the object structure, compared to dull paper layouts.
On top of that, 3D models for production sites are less expensive to maintain (compared to a mock-up) and easy to move (a simple flash drive will suffice) and update with new data layers. Unlike mock-ups, a 3D model supports collaboration.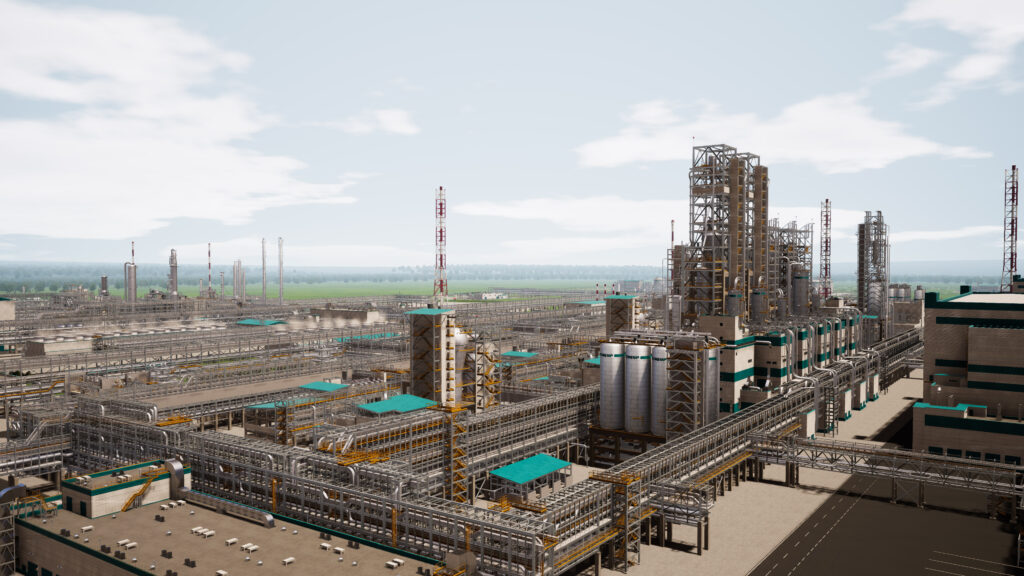 How to use 3D models for production sites?
In addition to replacing excessive documentation, a 3D model works as a simulator for employees to pass some internal assessment. Moreover, you can upload complete technical specifications of nodes over the model, so that employees could brush up the assignments and plan their activities before its shift.
Another trend is virtual tours for inspection authorities and stakeholders. One of our customers implemented a role-based model where users are granted different access rights depending on the assigned role. For example, some users can observe the entire model, including specifications and related details, while others see just equipment exterior and location, with some layers being simply hidden from their eyes. This results in different content for different roles without any chance of unauthorized access.
Read more