Today's business leaders have a greater awareness of the need for all-in digitalization and industrial safety solutions. Moreover, experts have no doubts that long-established industries, such as oil and gas, mining, metallurgy, and metal working, can experience a significant performance boost only through engaging information technologies. So how is it going? Well, let me use classical literature to explain.
Do you remember the notorious Frankenstein's monster?
He was a sophisticated work of science and engineering meant to be a fully functional human ability to comprehend, think, move, and talk. Modern manufacturing is the same: it's built from vital parts, which consistently solve given tasks. However, making a separate part digitally driven is the same as trying to bring only one limb – let's say, a hand – of Frankenstein's monster to life What's the point if the rest doesn't function?
Intelligent digitalization works like the lightning discharge that raised Frankenstein's creature from the dead and started quite a thrilling story. You would even find yourself throwing hands up in the air and screaming "It's alive! It's alive!", if you transformed an entire enterprise in an insightful way into a single information environment with correct data collection. So, this will be the main focus of today's post, where I will also talk about how to coordinate transformation stages.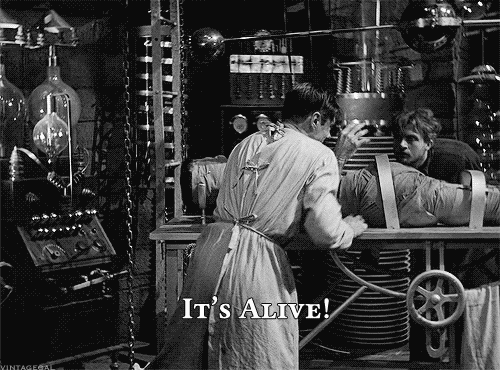 Make it digital
Information technologies keep penetrating into all business processes and directly impact workforce productivity. Bridging the gap between IT and business expertise results into synergy and provides business with solutions to digitalize multiple production processes.
For example, solutions to run diagnostics and avoid expensive equipment downtime. Some technologies even reduce the time it takes to gather information on equipment health, such as digital twins or drone-based industrial inspections. Environmental monitoring matters as well, so we can find solutions that forecast unplanned emissions, thus allowing us to minimize them and use the data as evidence in disputes with supervisory authorities.
And what if all these tasks could be solved comprehensively? What if we could put all technological achievements together, season it with new e-services, and build a unique environment, a digital ecosystem? Ladies and gentlemen, I proudly present the digital factory concept.
Digital factory vs. digital twin
Digital twin is a replica of a certain process, a digital model of a physical asset, process, or technology. Companies can have digital twins of numerous things: wind turbines, wells and deposits, or production lines. The digital twin provides both design details and the dynamics of how something operates, thus allowing to anticipate its wear and tear and optimize operation. Despite everything, these are small replicas of certain parts that can't make business truly digital.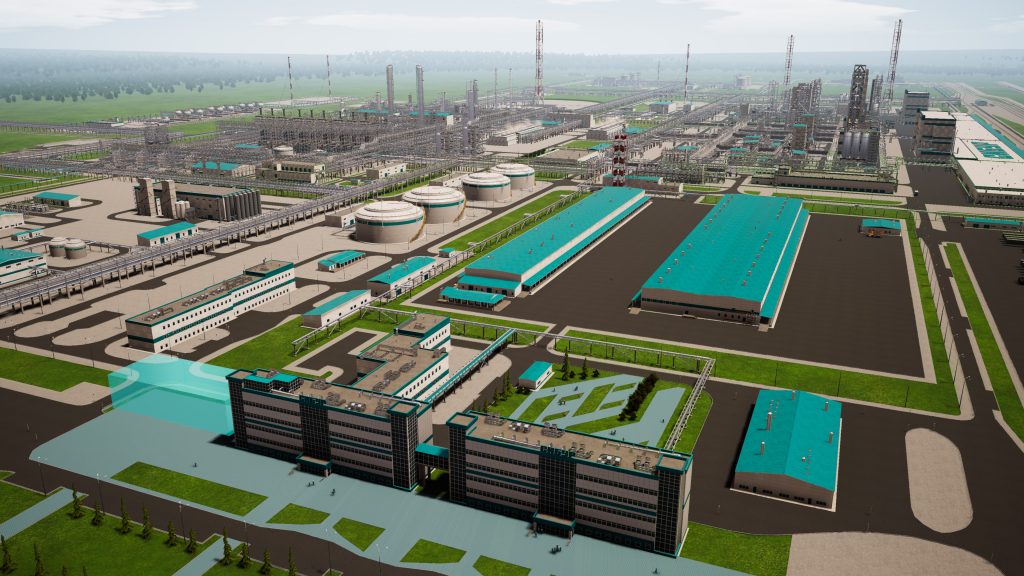 Digital factory is a wider concept. It describes an enterprise that leverages IT in its every aspect: automated manufacturing, optimized business processes, services, and product promotion. The concept implies a single information environment turning hectic data from multiple sources into a structured data-driven representation of the enterprise. Decisions of a company like this are guided by complete and constantly updated information.
Digital worker: industrial safety solution and business value for the digital factory
Industrial enterprises are overwhelmed with information. Let me tell you about Digital Worker IoT platform for industrial safety, one of our solutions, to illustrate. This platform integrates global and local positioning, video surveillance, video analytics, access control and management, and pre-shift examination systems, as well as smart devices. Integrated systems enable you to detect threats or HSE and occupational safety violators in real time; for example, those who misuse personal protective equipment (PPE). An event log keeps all records of hazardous situations.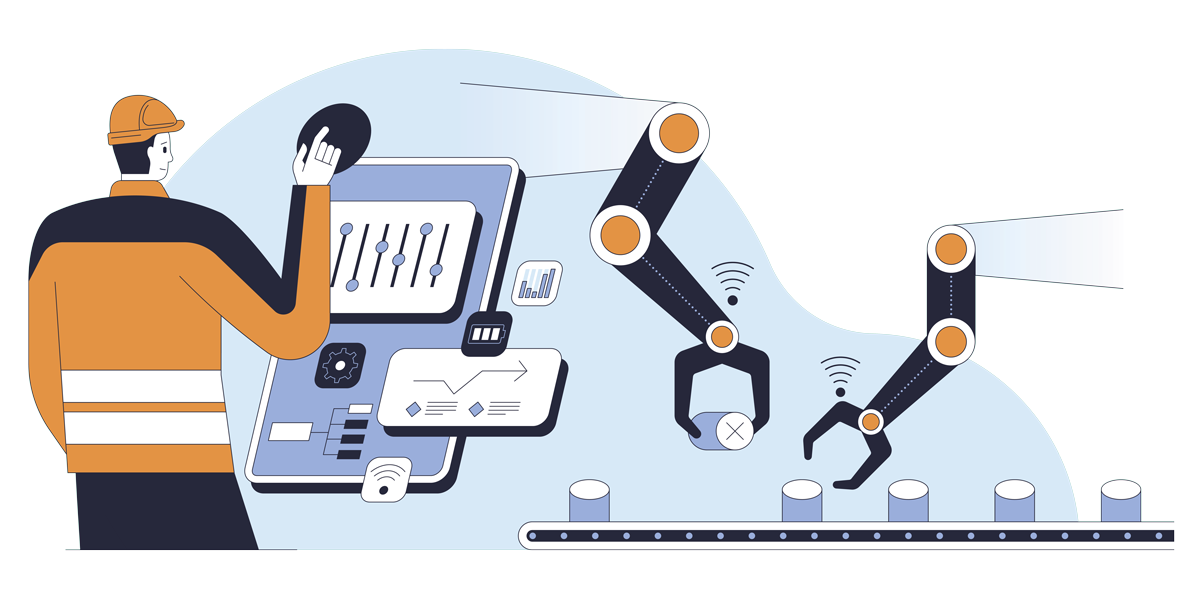 The solution logs information about tens of thousands of actions and each can be analyzed to make forecasts. For example, a recurring error allows you to conclude that personnel should take additional training to master certain skills. It would be useful to share such information with HR department. And this is just analytics from one solution designed to ensure occupational safety. Business and production data flows can be combined to bring transparency in every single enterprise production process at all levels. Digital factory is an enterprise that seizes every IT opportunity.
Step-by-step digital transformation guide for enterprise
Step #1. Technology digitalization. Create advanced digital infrastructures and RPA-based systems to collect data and control both equipment and technological processes. It should be noted that already at this stage enterprise performance goes through the roof, although big changes are yet on their way. Our occupational safety services, particularly the above Digital Worker, are well-tuned and implemented in some real manufacturing facilities.
Step #2. Production digitalization. This stage requires the creation of a digital platform to collect, store, and process data, use some analytics tools (machine learning, digital twins), and engage production planning and management systems using the same models and data from the digital platform. Production meets technology here to give you a clear vision of technological processes and equipment health to manage business. A good example here is using RFID tags to label product components.
Stage #3 (Final). Digital services and apps are to be created on top of the rest to improve efficiency and performance. Data analytics tools allow for prompt and, ideally, automatic adjustment of production and technological processes, thus eventually raising product quality, reducing its cost, and improving other parameters (e.g. efficiency improvement services using digital prototypes or digital twins).
As for digital transformation project for a particular customer, it's always a client-centric story since every project focuses on each company's individual strategy to the maximum possible extent. A customer sets the goal, and our task is to help achieve it using digital tools. We unlock the full potential for automation and digitalization and advise the customer on the most economically beneficial technologies. The most important thing in our work is to ensure synergy so that each newly implemented service multiplies the business effect.
How do you know that enterprise has become a digital factory?
A unified information environment is a game-changer you won't miss. According to different estimates, today, some 80% of decision-making time is spent on collecting and verifying data. Unified environment will optimize all this and dramatically accelerate decision-making.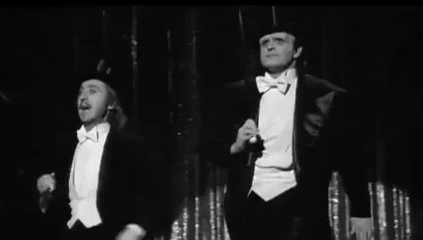 Read more