Warehouse inventory can oftentimes lead to huge bills, so we approached third-party logistics (3PL) providers directly to learn more about their struggles.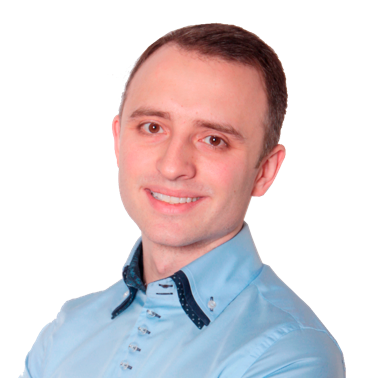 The survey revealed that they generally experience similar problems:
Invest a lot of time in inventory (3-5 days)
Take pains to arrange unscheduled inventories (find a free time slot, select people for work, and reallocate resources)
Stop other work if inventory is urgent, get people in on a weekend, and pay overtime, with the warehouse being unable to generate profits during the inventory
Spend on equipment (a high reach forklift, for example): An inventory taking involves expensive equipment, which comes with a rent fee, delivery term, or other trouble.
Interestingly, only one in eight respondents considered using innovative technology to address the challenges above. Furthermore, we've had 50 meetings yet, and only one in six customers has considered a possibility of leveraging drones for inventories in the future. Although this idea is conceptually simple, it presents a serious challenge in practice. The core problem is to integrate an existing technology into an established task pipeline while having no experienced programmer, engineer, pilot or time/budget to get a proof of concept.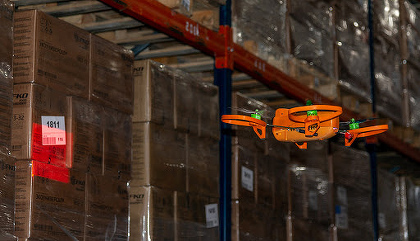 The good news is that we offer a user-friendly solution to streamline warehouse inventory: the first ever product on the market featuring customized drones that can promptly handle inventories without extra time or money investment.
A drone-based warehouse inventory
One operator is enough to control a drone that uses a 2D scanner to capture information from barcodes on pallets at any height (If you are interested in using this solution on a regular basis, AI-based automatic recognition can be integrated).
A ground control station (a set of ground-based hardware and software) matches scanned data against warehouse layout.
The results are forwarded to WMS/ERP.
The data processing is so fast that one drone can deal with 10,000 pallets in an hour in a standard warehouse, ensuring almost 100% recognition accuracy.
This solution is even more advantageous being provided as a service and saving training time and equipment costs. You only pay for the service; the rest is up to a drone piloting professional. The skilled pilot visits your site and gets an inventory done quickly and efficiently within the specified time using their own drone and VR headset. Warehouse inventory schedule can be drafted in advance when signing an agreement.
How do I know that my warehouse would benefit from such a solution?
The UVL Robotics solution can be an answer to any problems with warehouses that:
Do not use mixed pallets as their main sets (you don't have to unpack the pallet and count everything item by item when taking inventory), but a full pallet (one pallet is an SKU with one barcode). After all, a drone can't get into a pallet and count the number of boxes inside. But a drone is extremely good at flying around tall storage shelves and scanning barcodes on the pallets there.
Operate 5,000+ pallets; and working with warehouses with a capacity of 20,000-50,000 pallets is a special kind of fun. The more the better! A larger scale helps appreciate the impact of this technology in action.
3PL providers and FMCG companies are to benefit the most from the technology
From a 3PL provider perspective, warehouse inventory drones will make unscheduled inventories smoother and easier and save time that could be wasted on ordering special equipment, reallocating workers, and figuring out a least expensive option. Now, when a customer requests an urgent inventory, you can simply call in one pilot with a drone for a half-day visit to count the pallets on site.
This solution might be interesting for the FMCG sector, as numerous 2020-2021 surveys illustrate the importance of digital business transformation in response to the pandemic, which disrupted and exposed vulnerabilities in supply chains. Plant closures and changes to operating procedures, including socially distancing workers, have contributed to reduced production and labor output. Companies will need to re-examine their supply chains to develop a deeper understanding of risk in terms of sourcing and potential disruptions, and they might need to build in redundancies and alternative sourcing practices that promote resilience (PwC).
Outsourcing is another trending method. It helps your business focus on what you do best. Instead of having equipment, people or other resources as fixed expenses, you can outsource these to a third-party partner who has the expertise and can fully focus on the outsourced tasks to deliver best results. Assigning marketing and logistics tasks to an experienced and trusted partner helps business to focus on product innovation and quality improvement.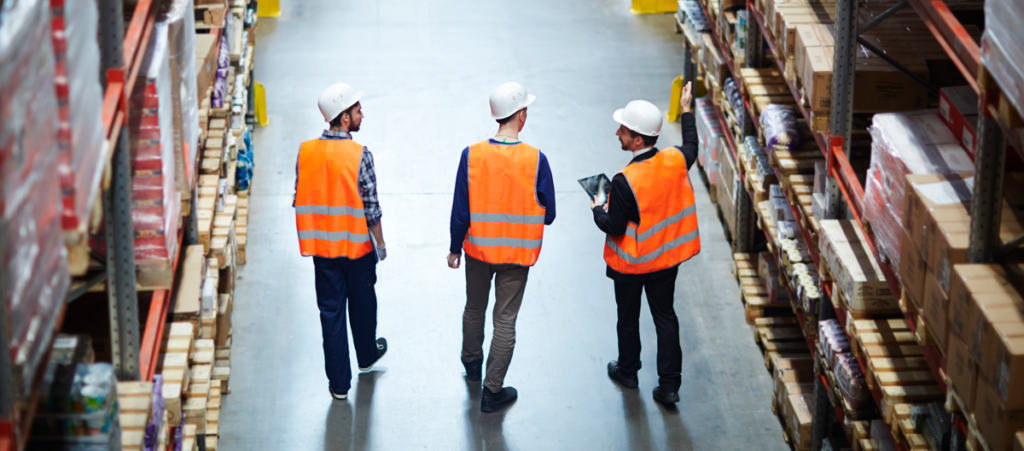 Adopting innovative solutions in business processes wisely might play a crucial role in surviving uncertain times. To learn more, download our survey results here:
If you have any questions to ask or issues to discuss, you can book a meeting!
Read more